3M vinyl skin/ wrap compatible with the Xbox Series X console.
Includes: 3 console panels.



Automotive Grade Material. AI Level Precision.
3M VINYL:
We use the highest grade material available. It's the same fabric used to modify showroom Lamborghinis, and it's exactly what your console deserves.

EASY TO APPLY:
Our skins come with a full tutorial. The material lays flat and goes on smooth. The 3m quality ensures a high-definition finish for your design.

PRECISE:
We've refined our template over the p

roduction of over 10,000 vinyl skins. Each design offers 99% coverage. No one has a better console template than us. You're getting the best.
QUICK SHIPPING
: Skins ship within 3 business days.

NEVER GETS OLD:
You see your console every day. Make it a sight you enjoy.

LIMITED STOCK:
Supplies go in and out of stock. If it's available now, pick one up. Your setup will thank you.
THINK INSIDE THE BOX
It can be difficult to wrap your head around this design. That's why we didn't use a human head. Our deep-scan machine rendered photo-realistic images of the console's mechanics. What you see is an accurate representation of what's beneath each panel. Inner beauty finally equals outer beauty.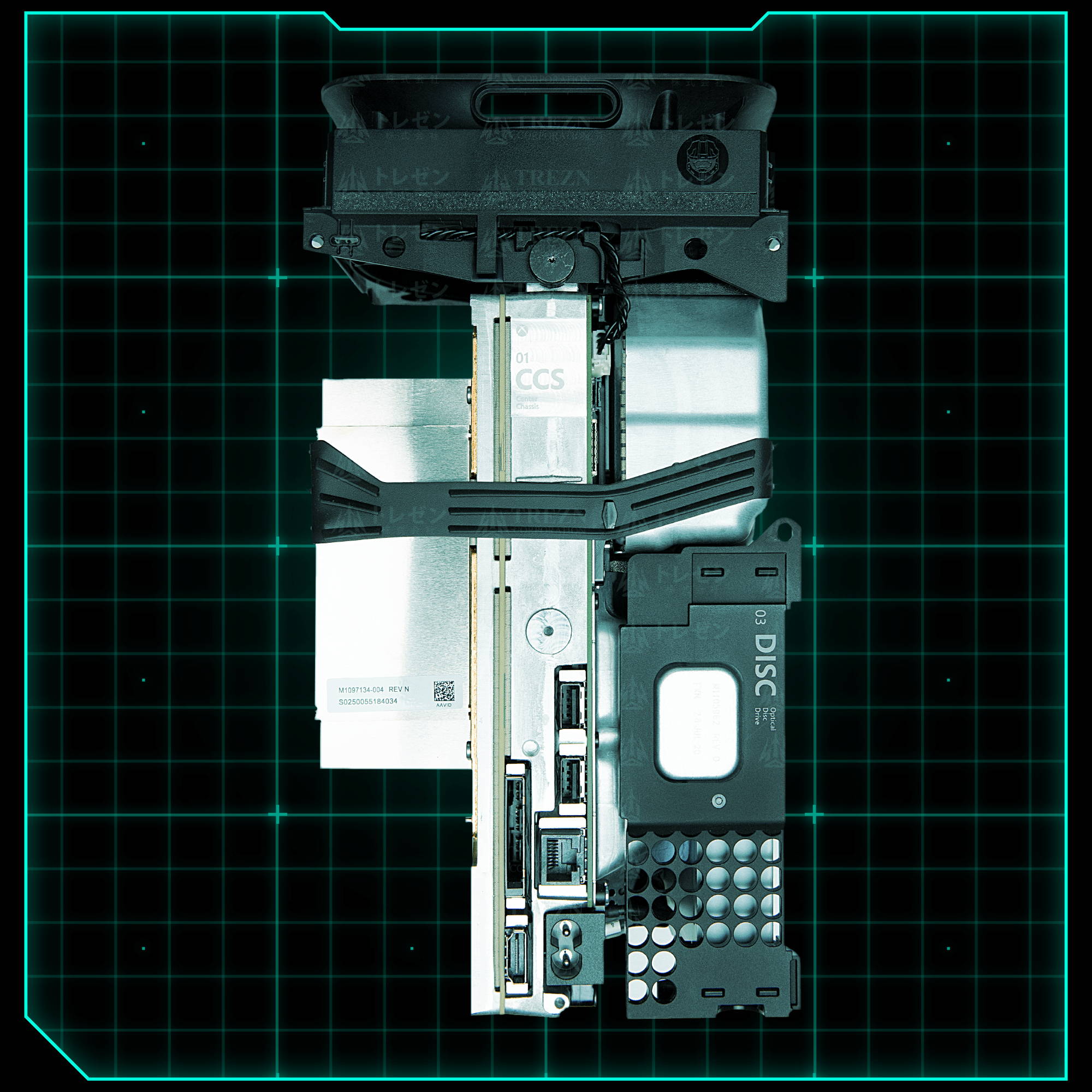 UP CLOSE AND INTERNAL
Examine the X-Ray vinyl and you'll see intricate textures, overlays, effect lighting, and accurate metalwork. The average vinyl shop couldn't handle the detail of this design. Our high-definition printing ensures an exact transition from screen to fabric.
SHOWS YOU WHAT IT'S MADE OF
We use automotive-grade vinyl. The material would maintain its grip at highway speeds. Meticulous print-testing ensures every skin arrives precisely fit and primed for the ideal application. And if you ever remove the skin, it leaves behind no residue.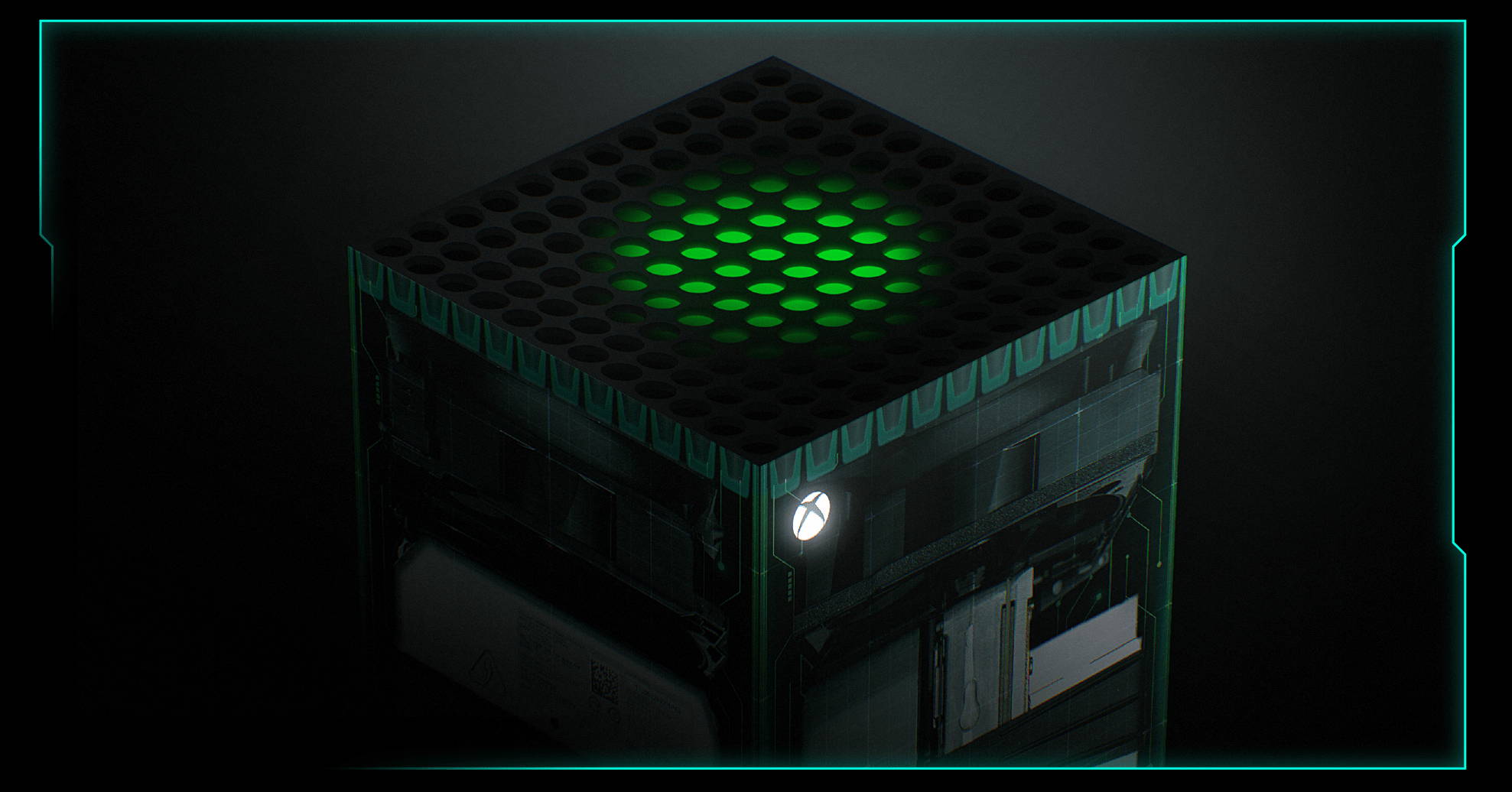 TREZN replaces all existing manufacturer warranty policies.TREZN is not in any way affiliated with, authorized by, or licensed by Microsoft or any of its affiliates. Microsoft does not in any way guarantee this product.

Customer Reviews
08/27/2021
Caleb D.

United States
Easy
The ease of applying this decal is to be commended. So simple and no problems with air. Bubbles at all. Easily brushed out. Exactly what I expected from what I ordered and got some collectible cards with my purchase. Would recommend if you like the aesthetic of this product.
07/28/2021
Matthew B.

United States
Phenomenal quality
The product arrived in a really cool packaging and I could tell already it was quality stuff. Applied very easily and can be removed if wanted with zero damage or residue left behind. I am very happy with this unique design purchase Thank you!!!
07/22/2021
Mikey R.

United States
My favorite skin!
Once i opened the box for my xray skin. I straight slapped it on my xbox console. My xbox series X is the baddest to the bone! Literally! X ray vision baby!